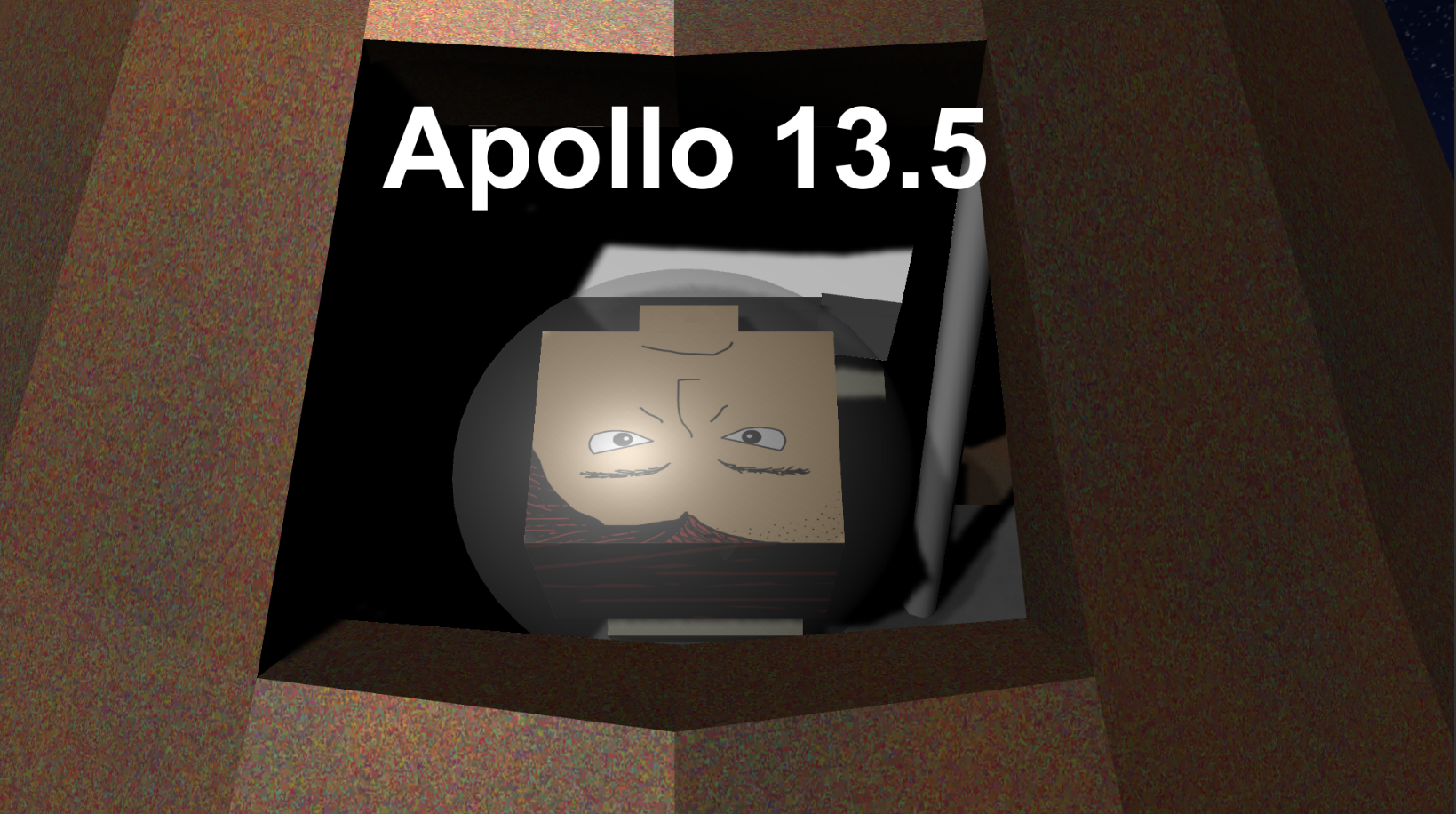 Apollo 13.5
A downloadable Masta-peece
This game was made for the IndieGalactic Space Jam 2019.
Gameplay Video:
I didn't know what I was going to make going into this. What I got was a weird narrative game that is a pidge-podge of different things. If you play it hope you enjoy it!
Credits:
Ben Allen : Everything
(I made everything except the music and a couple of the textures).
My Twitter: https://twitter.com/blast73
I'd like to thank Brendon Chung for the carpet technology.
Install instructions
This runs on Windows PC.